Brighter Sky Counseling is hosting a virtual Suicide Prevention CE opportunity: Suicide Prevention for LGBTQIA+ Youth. The human rights of LGBTQIA+ folks continue to be violated and attacked - which has a direct impact on mental health and suicide risks. This is especially prevalent among LGBTQIA+ youth, as they are experiencing increasingly high rates of mental health issues, suicide attempts, and suicide as a result of interpersonal, institutional, and systemic homophobia, transphobia, and other forms of oppression and marginalization. This training will encourage mental health professionals to explore and better understand the ways in which we can engage in suicide prevention for LGBTQIA+ youth.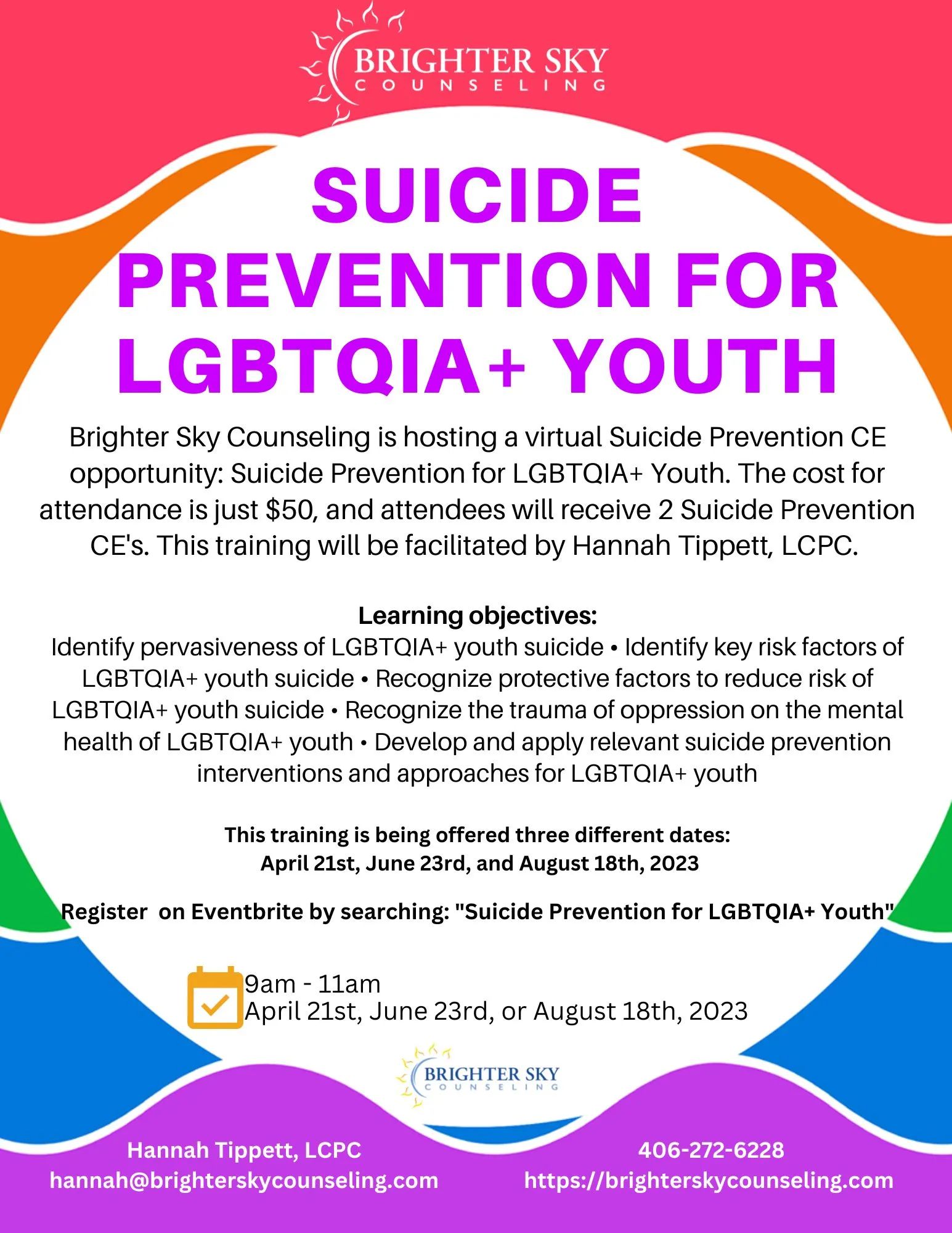 There are three different opportunities to attend this training:
April 21st from 9am-11am, June 23rd from 9am-11am, and August 18th from 9am-11am.
The cost for attendance is just $50, and attendees in Montana will receive 2 Suicide Prevention CE's.
April 1, 2023 9am-11am Register Here
June 23, 2023 9am-11am Register Here
August 18, 2023 9am-11am Register Here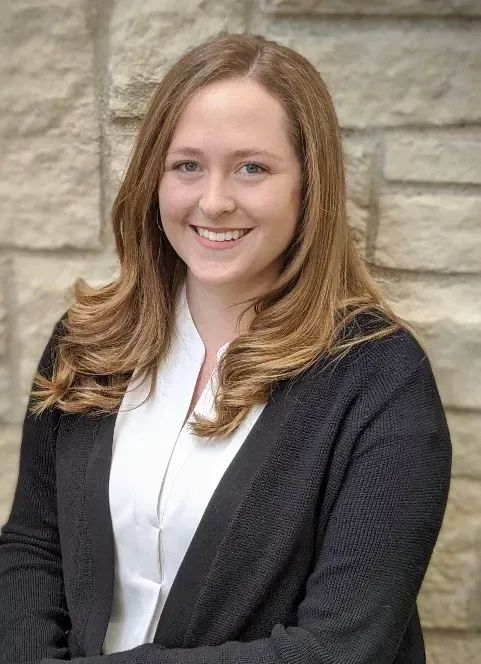 Hannah Tippett, LCPC
Hannah Tippett, LCPC is the Educational and Community Director at Brighter Sky Counseling . She is an experienced clinician, supervisor, and educator, who is passionate about the inner work that therapists do in order to be present with and hold space for clients. "Knowing Yourself as a Therapist" will challenge you to consider and bring awareness to the parts of yourself that are present in the therapy room and the role this plays in being present for our clients.
For questions please email Hannah Tippett at hannah@brighterskycounseling.com
Find out more about Hannah Tippett, LCPC HERE